¡Come Out & Play!
DRUMSTRONG 2019 
::

 MAY 18 :: 'Lucky 13' Anniversary is Free4All!
Donations are always gratefully welcomed as that's how we maintain our uplifting community outreach to hospitals, clinics, and camps, etc.
..and we encourage you to raise at least $200. in sponsorship pledges to join in the 'After Circle Appreciation Dinner/Desert'!
:: Main Event is held at Misty Meadows Farm ::
Misty Meadows Farm 455 Providence Rd. S @ Ennis Rd. Weddington, NC 28173 :: (just 4 miles south of hwy 485 on Providence Rd.)
Click here for a map to the festival grounds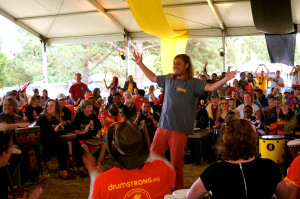 Global Drum Circle! We will drum 'non-stop' for 6 hours. You don't have to drum the whole time. Request 'per-hour drumming' sponsorship pledges and drum as long as you can.PLEDGE Letter. Come in and out of the circle whenever so moved.
First, commit! You're doing a great thing.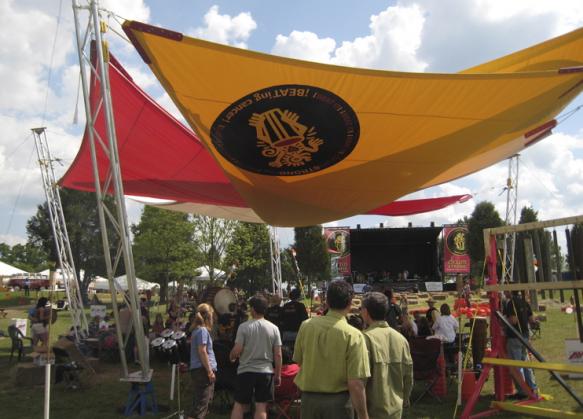 Then, if inclined, Join or Form a Team. You're doing an even Greater thing! Teams can raise more awareness and $.
Next :: talk to EVERYBODY you know (aunts, uncles, cousins, neighbors, teachers, bosses, employees, friends, not-so-friends ..) about supporting you in your efforts by sponsoring your hourly drumming (example: $20 per hour X 5 hours X 10 folks = $1,000 for our causes!) and get YOUR SPONSORS to register and talk to even more people. PLEDGE_LETTER
You want to drum for the love of it and to be a part of this greatness.
What you get :: blisters (possibly), sore arms & hands (likely), and ultimately a healthy, elevated spirit. You are participating in your present and future health and the health of the community. You may even win a prize for playing the longest, raising the most funds or bringing the most participants. We have some beautiful percussion instruments donated as prizes. The annual "trophy drum"; a unique handmade djembe will be awarded to the most dedicated participant to keep and play for the year.
Nobody has to drum the entire duration. Come and go as you please. Pace yourself, drum your hours and have fun.
:: Individuals ::
Raise $100. and receive cool DRUMSTRONG swag. Raise $500. receive cool DRUMSTRONG Tee-shirt + cool DRUMSTRONG swag. Raise $3,000. receive Tee-shirt and a cool REMO 'Festival' Tubano Drum + cool DRUMSTRONG swag. Raise $5,000 and receive Tee-shirt, and a custom crafted DRUMSTRONG djembe + cool DRUMSTRONG swag. Raise $25,000. and drum with the celebrity artists (in L.A.!) 
:: Teams ::
You can also join or form a

TEAM

, amplify your fundraising efforts and get discounted registration rates and prizes.
Raise $100. and qualify for free admission. Any Team raising $5,000. or more will receive rewards and special recognition. Contact Stacey @ [email protected] about registering teams.

There are prizes for ::
*the largest team, 

*raising the most $, 

*most team members drumming the longest, •most instruments made from recycled materials!
Please remember that by committing you are helping us to support worthy causes. Register :: then solicit sponsorship $ for your 'per hour drumming' pledges. The more you raise, the greater the rewards. Raise $, support survivorship and lift spirits.
:: Volunteer ::
DrumsForCures is still an All-Volunteer not-for-profit organization. We all do our part (and then some!) We most definitely want your help. Please see the Volunteer page and write to [email protected] to let her know you're interested in being part of this phenomenal jam.
Download the Sample Letter & PLEDGE_LETTER :: Make it personal.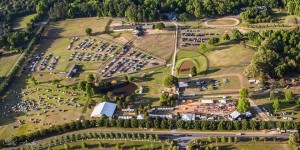 See DS GLOBAL
DrumsForCures,Inc., producer of DRUMSTRONG™, is a registered 501(c)(3) not-for-profit charity organization. #20-8297035.
D
-••

R

•-•

U

••-

M

—

S

•••

T

–

R

•-•

O

—

N

-•

G

–•