DrumsForCures, Inc. is a registered 501(c)(3) non-profit, all volunter charity organization that raises awareness and funds for important cancer programs through global DRUMSTRONG™ rhythm events. DrumsForCures is a multi-faceted collaborative initiative functioning as the conduit for cancer health resources, a modus for positive expression, a haven for sharing enlivened pulse and a vehicle to support awareness and funding for survivorship, education and research.
Our annual interactive rhythm DRUMSTRONG events introduce many important cancer health resources to the community and generates funds to avail fun, healing rhythm for camps, clinics, hospitals and family gatherings.
Funds raised by Individual and Team efforts are directed to the organization(s) that they would like to support through their rhythmical and philanthropic efforts.
Part of our mission is to provide a platform for health entities and cancer societies to show communities the resources at hand to assist in directing and easing cancer concerns.

Working towards cancer solutions is our goal :: All cancers, all populations.

We believe that research, education, and support for survivors and caregivers can to be fortified through community efforts.
DrumsForCures, Inc. and DRUMSTRONG™ do not endorse or promote any particular treatment or facility; we simply want you to know of these valuable resources. As a sponsor of DrumsForCures, one may designate a specific charity to benefit, in the donor's name. Please see Sponsor's page.
It's your rhythm :: your cause.

Once expenses are met, proceeds are distributed to cancer initiatives globally. Some of those that have benefited include ::
The Ohmatdyt Children's Hospital 
Kyiv, Ukraine
The Levine Children's Hospital – Hematology/Oncology Center at Carolinas Medical Center
www.levinechildrenshospital.org
Nothing is more precious than the health of your child. The Children's Hospital at Carolinas Medical Center is dedicated to caring for children from birth through young adulthood.
We lead the region in offering more than 30 specialized pediatric services including kidney, liver and heart transplants; cardiac and cancer care; neurosurgery; rehabilitation service; and the highest designated level of neonatal intensive care.
Our mission is to ensure excellent children's healthcare by building partnerships between caregivers and families. Our guiding principles of Quality of Care, Respect for Families, Partnership and Family Education are at the center of every decision we make.
In 2007, we opened the doors to Levine Children's Hospital. This new children's hospital combines the medical expertise the community already relies on with a spectacular new state-of-the-art facility designed to care for the physical and emotional needs of children and their families.
By investing in research and education, we will ensure our people and our technology will be at the leading edge of medical advancements — all with the ultimate goal of being able to better care for the children of the Carolinas.
LCI It was Chloe's 13th birthday and she celebrated with her (cancer surviving) Grandma and Mom in a joyful dance…
American Cancer Society
First Descents provides life-changing outdoor
adventures for young adults impacted by
cancer and other serious health conditions.
Susan G. Komen
LIVESTRONG
LiveStrong believes that in your battle with cancer, knowledge is power and attitude is everything. From the moment of diagnosis, we provide the practical information and tools you need to live strong. Founded in 1997 by cancer survivor and 7-time Tour de France champion cyclist Lance Armstrong, LiveStrong seeks to promote the optimal physical, psychological, and social recovery and care of cancer survivors. In the United States alone it is estimated that there are more than 10 million cancer survivors, and it is estimated half of those diagnosed this year will live their normal life span. In 2005, it is estimated that more than 1.2 million new cancer cases were diagnosed. More than one out of every three Americans will eventually have cancer – that's one in every two men and one in every three women. The odds of cancer affecting you or a loved one are not that improbable.
LiveStrong is working to identify and improve cancer survivor services and facilitate the delivery of those services—and a large dose of hope—to the patients, their families, and other loved ones touched by the disease. The money you donate will help LiveStrong continue to aid those affected by cancer through programs, advocacy, research and survivorship support.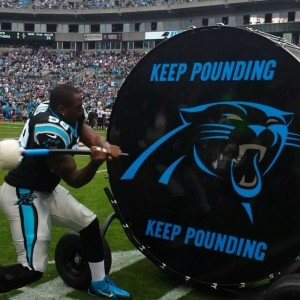 LOVE, HOPE, STRENGTH Foundation
LHSF is an international, music-centric cancer charity dedicated to providing support for cancer centers, and inspiration to those affected, throughout the world. The mission is to save lives, right now, with the advances that have already been made in cancer care. We do not fund cancer research, rather we use our funds to purchase medical equipment and supplies, raise awareness through special events, documentaries and media, build cancer centers and find bone marrow donors.
Japan Cancer Society
http://www.jcancer.jp/english/
GAN Support Kagoshima Incorporated NPO
http://www.gan-support-kagoshima.com/
Children's Cancer Association of Japan
http://www.ccaj-found.or.jp/english/
Cancer LifeLine Seattle
http://www.cancerlifeline.org/
i[2]y :: i'm too young for this!
There are tons of awesome support services out there with programs just for adolescents and young adults and we're going to tell you about them because no one else does—not your doctor, your hospital…not even the mighty Internet. Why? We don't know. Frankly, we don't care. (It's not their fault, we suppose. Besides, who has the time to search? You've got cancer!)
We don't want you missing out on incredible opportunities like weekend spa retreats, online forums and blogs, social networks, camping excursions, fertility education, peer counseling, college scholarships, financial aid, happy hours and more! (Basically, all the things you never knew you always wanted—oh, and they're free!) What's more, many of the organizations who provide these services were founded by young adult survivors like you so they know what they're doing and can totally relate to what you're going through! So stop searching and start connecting with thousands of others just like you.
Now when you scream, "I'M TOO YOUNG FOR THIS!", at least you'll know you're not alone. (There's over a million of us in the US right now!) So welcome to your life + cancer; where remission is not a cure and survivorship is all that matters. Now get busy living!
Fondation des Gouverneurs de l'espoir, Montreal, Canada
http://www.gouverneursdelespoir.org/indexz.php
Carolinas Breast Friends
Established in November 2003 by Kristy Adams-Ebel, CBF is a non-profit 501(c)(3) organization committed to uniting and helping women with breast cancer in all stages of survival. The organization centers around those who want to create a social and educational outlet for women united in a sisterhood of survival and hope.
Regenbogenland Forderverein Kinderhospiz Dussseldoef, Germany
http://kinderhospiz-regenbogenland.de/förderverein/übersicht
The Ulman Cancer Fund Young Adult Cancer Survivorship
The National Cancer Institute (NCI) estimates as of January 2000 there were approximately 9.6 million cancer survivors in the United States. Within that number resides the second fastest growing population of cancer survivors in the country, adolescents and young adults. Each year, 70,000 people between the ages of 18-40 are diagnosed with cancer. Currently, more than one in every 900 persons in the United States between the ages of 20 and 45 years of age are survivors of childhood cancer. Cancer is the leading disease killer among 20-39 year-olds. Moreover, the young adult population is the most likely to be uninsured or underinsured – too old for their parents plans and not established in careers with full health benefits.
Young adults and adolescents continue to be challenged with countless issues specific to their demographic making them one of the most underserved populations of people affected by cancer. However, of the more than 400 cancer organizations in the U.S., very few to none focus specifically on cancer survivorship issues faced by young adults and adolescents.
The adolescent and young adult population affected by cancer must face myriad psychosocial challenges. Disruption of school, work and social activities during treatment and recovery are particularly troublesome, leading to a decline in school and work performance, decreased self esteem, and a lesser quality of life.
The Ulman Cancer Fund For Young Adults and its network of friends, survivors, and other support organizations in the cancer community, wish to provide a place the young adult population can call home and find support for these growing issues.
IMERMAN ANGELS
Imerman Angels carefully matches and individually pairs a person touched by cancer (a cancer fighter or survivor) with someone who has fought and survived the same type of cancer (a Mentor Angel). Cancer caregivers (spouses, parents, children and other family and friends of fighters) also receive 1-on-1 connections with other caregivers and survivors. These 1-on-1 relationships inspire hope and offer the chance to ask personal questions and receive support from someone who is uniquely familiar with the experience. The service is absolutely free and helps anyone touched by any type of cancer, at any cancer stage level, at any age, living anywhere in the world.
Imerman Angels is a federally registered 501(c)(3) not-for-profit organization.
Imerman Angels provides personalized connections that enable 1-on-1 support among cancer fighters, survivors and caregivers.
UCLA SIMMS/MANN CENTER FOR INTEGRATIVE ONCOLOGY
The Simms/Mann-UCLA Center for Integrative Oncology is a national model for providing integrative patient care for individuals and families touched by cancer.
Built on a foundation of academic research and advanced treatment approaches, the center offers educational and support services that integrate psychological, nutritional, spiritual and complementary approaches to healing, all provided in one location.
The Center is part of UCLA's Jonsson Comprehensive Cancer Center, which is designated by the National Cancer Institute as one of only 40 comprehensive cancer centers in the United States
The best medicine combines multiple modalities and considers the needs of the whole patient and family. UCLA offers you the best of science combined with the most effective complementary approaches that patient-centered care can provide.
We believe that comprehensive cancer care treats the whole person, not just the disease. In the quest to optimize wellness most patients want and need information, guidance and support that addresses nutrition and supplements, mind/body approaches, psychological concerns and more. The Simms/Mann Center offers all of these services in one place.
Cancer For College
http://www.cancerforcollege.org/
Blume Pediatric Hematology and Oncology Clinic
At Presbyterian Blume Pediatric Hematology and Oncology Clinic, we approach healing in a multidisciplinary way, combining state-of-the-art treatment, support services for the entire family, and a home-like environment where pediatric patients can actively participate in the journey to good health.
The Leukemia & Lymphoma Society
Breast Cancer Options, Woodstock, NY
http://www.breastcanceroptions.org/home_page0.aspx
Camp CARE
Duke Children's Hospital
http://www.dukechildrens.org/about_us/newsroom/child_life/view
Victory Junction
http://www.victoryjunction.org/dream-team.php
InspireHealth 
Working with a person's conventional cancer treatments, the program engages people in their own health through nutrition, exercise, emotional and spiritual support, supplements, and other ways to support optimal immune system function.
BC Cancer Foundation
Solaputi Kid's Camp
http://www.solaputi.jp/en/index.html
The Pablove Foundation 
The mission of The Pablove Foundation is to fund pediatric cancer research and advances in treatment, educate and empower cancer families, and improve the quality of life for children living with cancer through hospital play, music and arts programs.
The Health Guidance Center
Health Guidance Center is a non-profit organization that helps families with difficult medical challenges get the resources they need as quick as possible while keeping their lives intact.
Our vision is to provide the Charlotte community with a comprehensive Center for Health and Wellness so that people diagnosed with life-changing illnesses can access services in a single location related to their mental, physical, spiritual and financial well-being.
Misty Meadows Mitey Riders
DrumsForCures is developing programs to be implemented in schools to educate young people about the importance of cancer health through preventative and early detection measures.





Encouraging the cancer conversation at middle and high school levels so that young people will know that they will maintain healthy living practices, will have specific baseline check-ups at certain age intervals, know what to expect (to certain degrees) when they, or somebody close to them are diagnosed, and to better understand the physical, social and economic considerations that surviving cancer may have on them.





Professionals avail pertinent content via webcast to classroom & assembly environs and also provide personal and family assistance.
DrumsForCures has also established PPPulse :: Pediatric Percussion Programs  (DrumsInQuietPlaces) bringing rhythm to the hospitals and clinics for the kids.
Drumming with the kids (and staff) creates a healthy, healing distraction from the sterile, scary, QUIET hospital environment. When drumming, all else is forgotten and we live and play in the moment. It is something every body can do regardless of physical capacities or talent. Countless health benefits ensue and the relationships between "patient and caregiver" change forever…